Welcome to Advanced Equipment Inc.
We Have Moved! Effective December 1st 2015,
We are moving next door to 145 Brickyard Road.
We are Advanced Equipment Inc., Farmington's choice for friendly and affordable equipment service and repair. Coveniently located at 145 Brickyard Road, you can drop of your small engine for a tune-up or service, or we offer pick up and delivery service for an additional charge. If it has a small engine, we can repair it.
We repair mowers, riding mowers, commercial mowers, weed whackers, tillers, leaf blowers, gardern tractors, chainsaws and generators. With over 20 years experience and a community of happy customers, see the Advanced Equipment difference. Come down and say hello to owners Darrelll and Kyle, and their sidekicks Buck and Bo.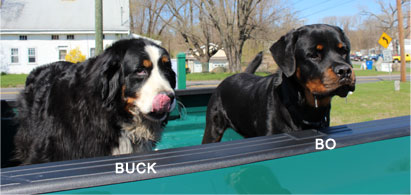 Good honest service at an affordable price, now what's better than that?